Greater Maryland Eye Physicians and Surgeons
is a comprehensive Ophthalmology practice in Clinton, Maryland. With years of experience, our doctors are available to treat patients from general eye care to cataract surgery. Each doctor at our practice is highly skilled and trained to help improve the vision in the lives of our patients. Our goal is to make your visit with our doctors as convenient and pleasant as possible. That's why we participate in nearly all managed care plans as well as Medicare. Free parking is available in the building parking lot.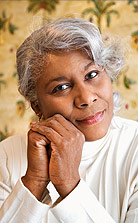 Diabetic retinopathy is the most common diabetic eye disease and a leading cause of blindness in American adults. It is caused by changes in the blood vessels of the retina. The retina is the light-sensitive tissue at the back of the eye. A healthy retina is necessary for good vision. If you have diabetic retinopathy, at first you may not notice changes to your vision. But over time, diabetic retinopathy can get worse and cause vision loss. Diabetic retinopathy usually affects both eyes.



We invite you to visit Greater Maryland Eye Physicians and Surgeons located in Clinton Maryland. Please feel free to fill out our appointment form and we will contact you directly.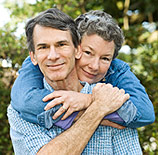 When a cataract is removed, it is replaced with an artificial intraocular lens (IOL). There are a variety of IOLs that can be used in cataract surgery, and they each have their own set of advantages and disadvantages. No single IOL works best for everyone, and only your ophthalmologist can determine the most appropriate IOL for your needs.